Press Releases - News Updates
Labradorite Blocks - Dec 2019
Norcross Madagascar continues to ship its Peacock Blue and Fire Labradorite blocks from Tuléar. Thousands of Labradorite Blocks for slabs, Boulders and Block Roughs are ready to be shipped at the Maniry Quarry, Madagascar.


Dec 2019, the Norcross Madagascar Peacock Blue and Fire Labradorite Blocks being shipped at the Tuléar port.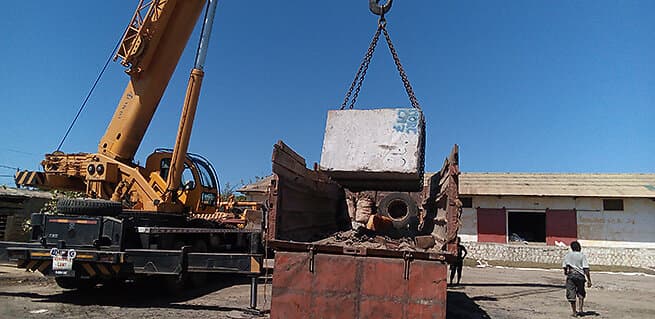 Dec 2019, the Norcross Madagascar Fire Labradorite Blocks area at the Maniry Quarry, Madagascar.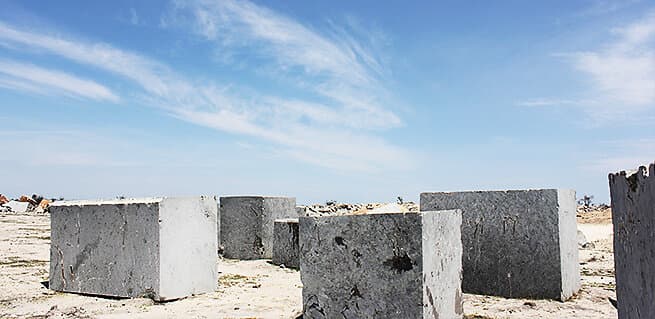 Norcross land development update - Sept 2019
Last year we moved a mountain, literally!
Over the past year, we used the thousands of truckloads of dirt from the mountain to help expand the local road system. Outcroppings of granite and gypsum left over from flattening the land are being used by small local dealers. We're currently moving machinery in and will soon begin construction on our future Norcross headquarters.


Sept 2019, the new Norcross Madagascar headquarter facilities are taking place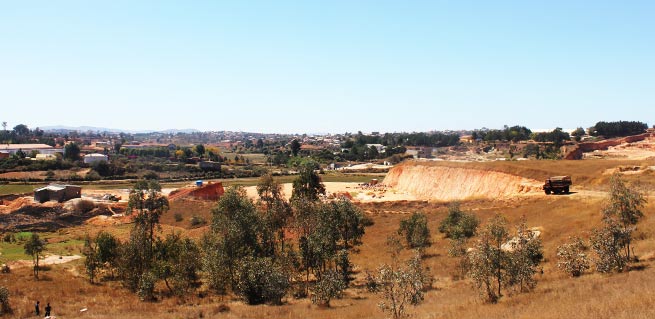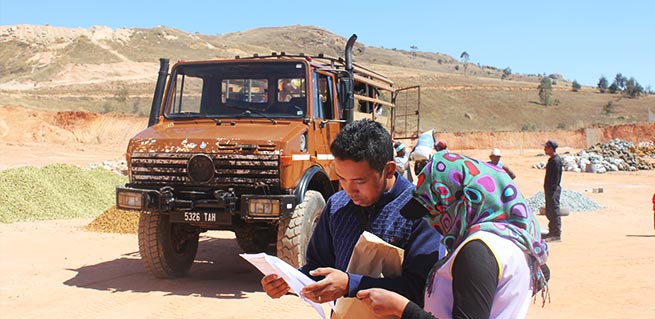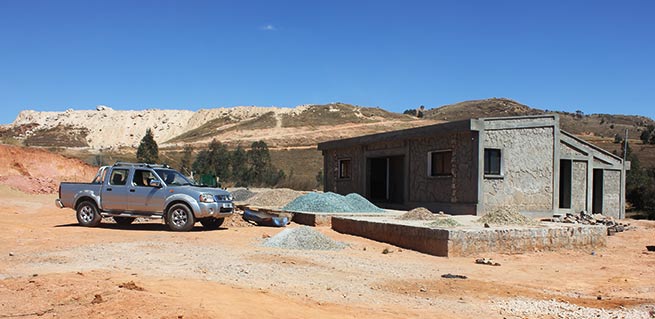 Flattening the land (dirt was used to help expand the local road system)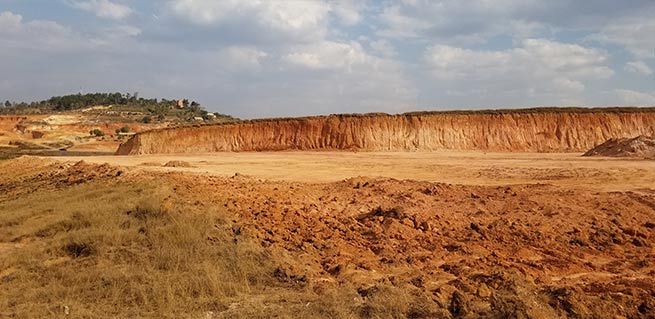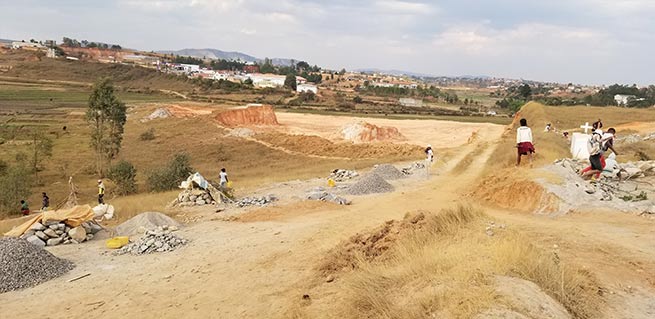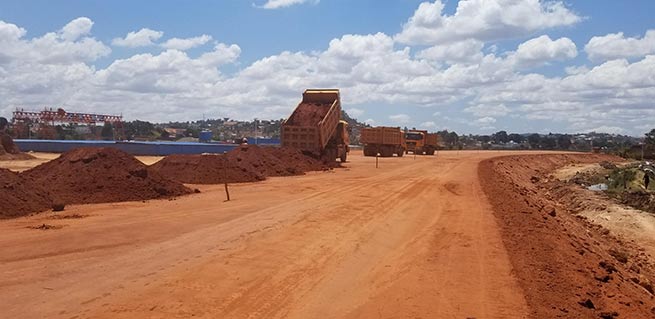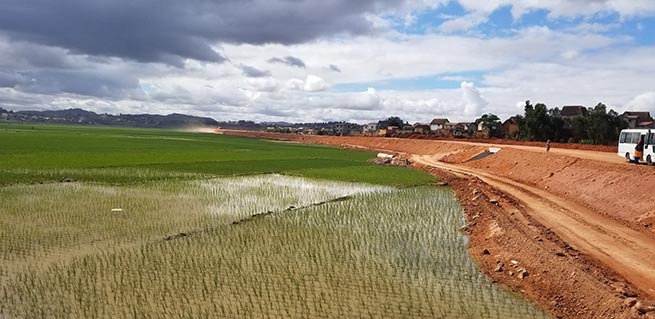 Amazonite Mine - Aug 2019
Our Amazonite mine has experienced difficulties over the past three mining seasons. Production is decreasing, while labor costs are increasing, which causes a price increase. Our Geologist is hoping to get an excavator up the mountain in order to further expand the mine. Another option would be to convert the mine to underground. There has been social unrest with the local Malagasy people, along with a rising crime rate. We've hired military personal for security to alleviate this problem, so that we can continue to provide you with the best selection of Amazonite products.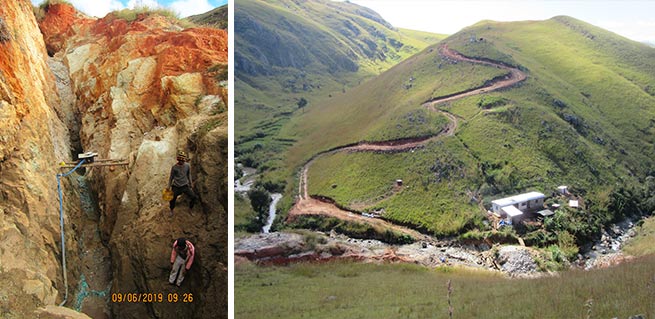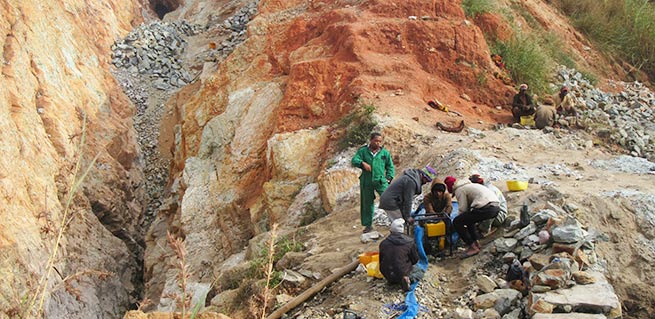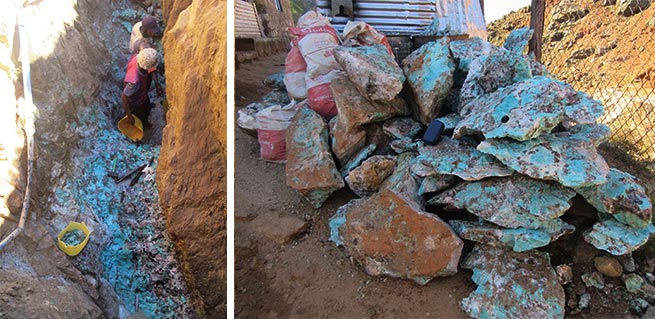 Labradorite Mine - Maniry Bakoneke School Update - Aug 2019
The Norcross School in Ankilimare - Bokonaky is going on its 3rd year. This school, near our Peacock Labradorite mine, receives additional funding
through the
School Feeding Program
of t
he NGO ADRA (Adventist D
evelopment and Relief Agency).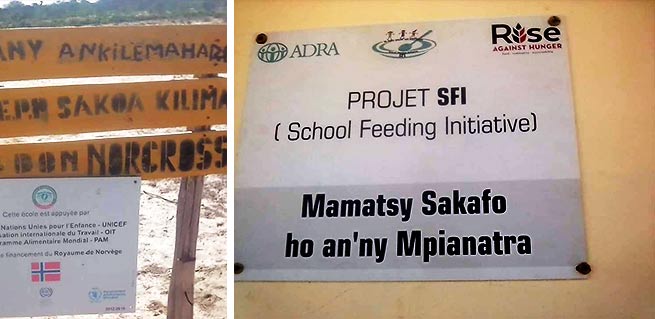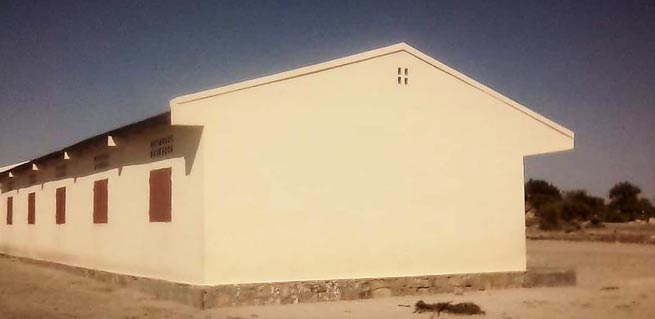 Fire Labradorite Mine - Aug 2019
A crane is now in place to load large Fire and Peacock Blue Labradorite blocks. High quality boulders are dynamited to fulfill the large demand for Labradorite rough and Gem Décor Rough.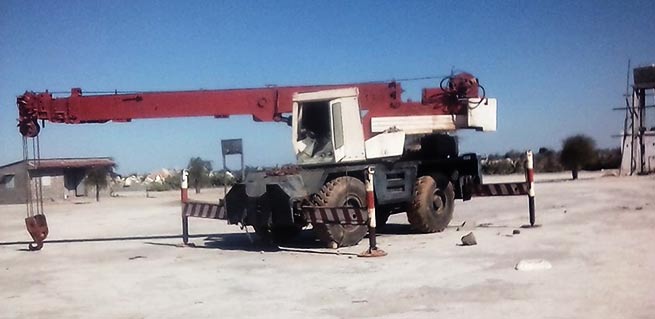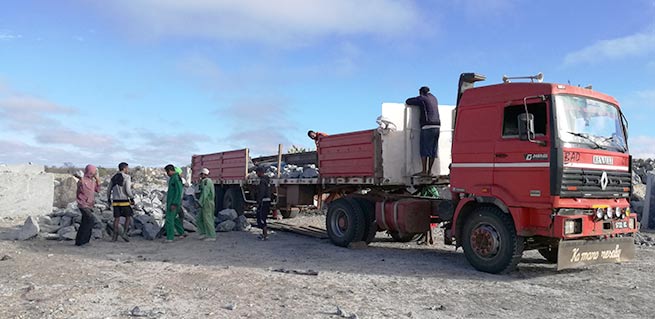 March 2019
For the 2nd year in a row, Norcross was bestowed with the Australia Awards Africa award for Local Economic and Social Development in Extractives from the University of Queensland. This award recognizes Norcross's commitment to

the development of

the

local

Malagasy people, along with our

stewardship of the environment.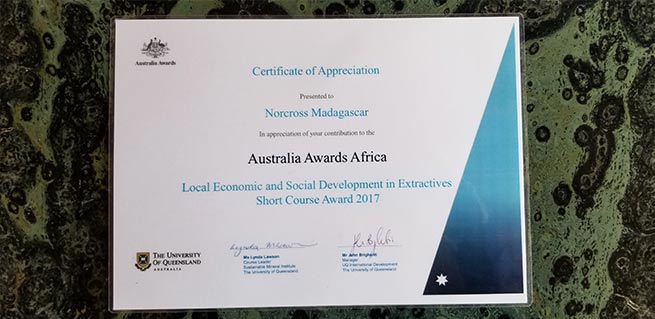 Norcross School in Ankilimare (est. 2016) - Sep 2018
The Ankilimare School built by Norcross-Madagascar is now receiving additional funding from the World Food Programme (WFP or PAM - Programme Alimentaire Mondial) since the 2017-2018 school year. This the school largest in the area, and is located near our Labradorite Peacock Blue quarry.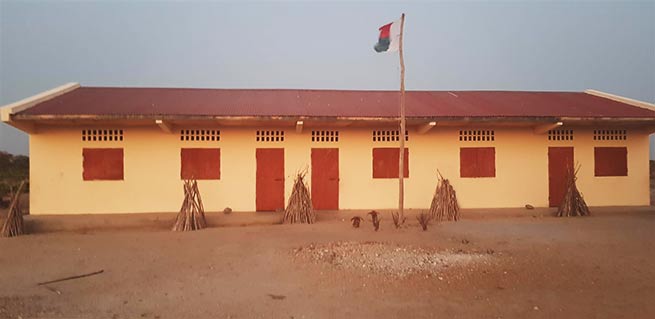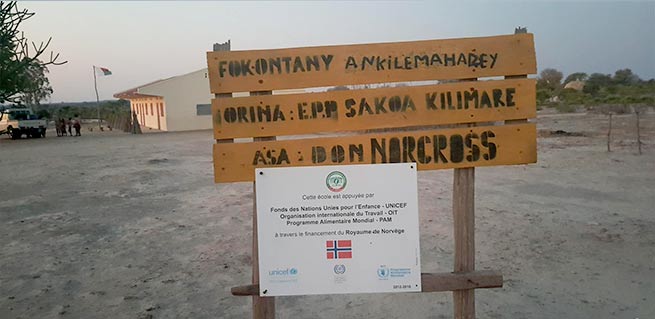 Land Development Anosiala - Sep 2018
The groundwork on the land acquired by Norcross Madagascar begins in partnership with the Chinese company CRBC. This location will be the new headquarters for Norcross-Madagascar. The entire mountain has been brought to the ground level, with the dirt being used to build a new highway. Most highways are built by land-filling rice paddies.


Pictures from 2017-2018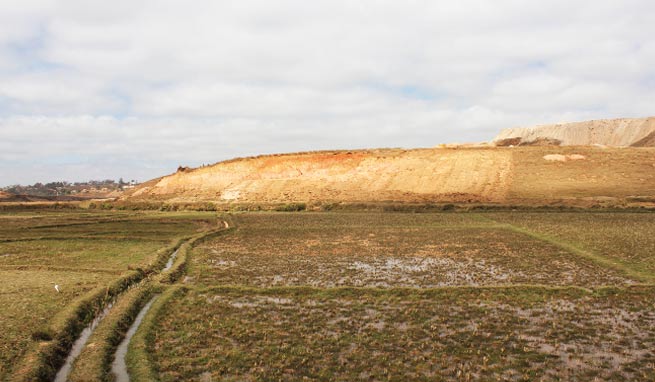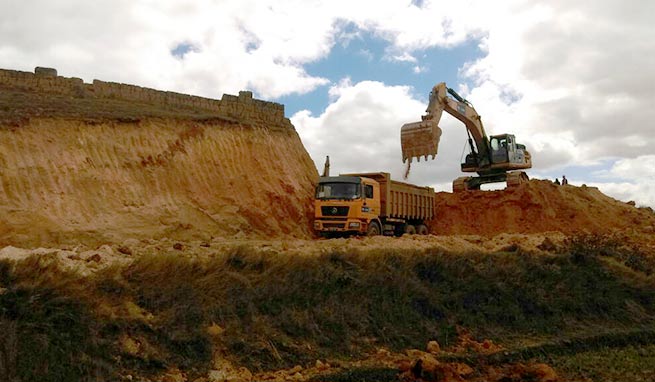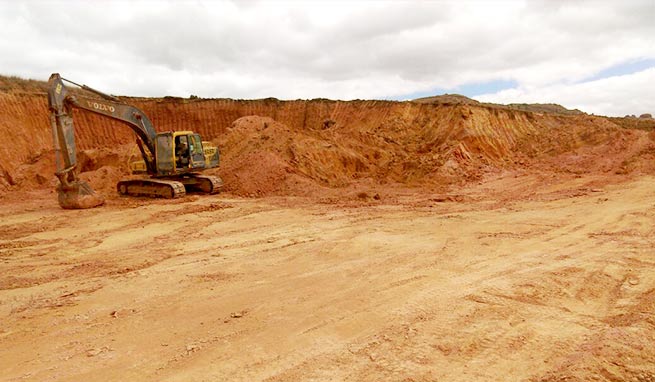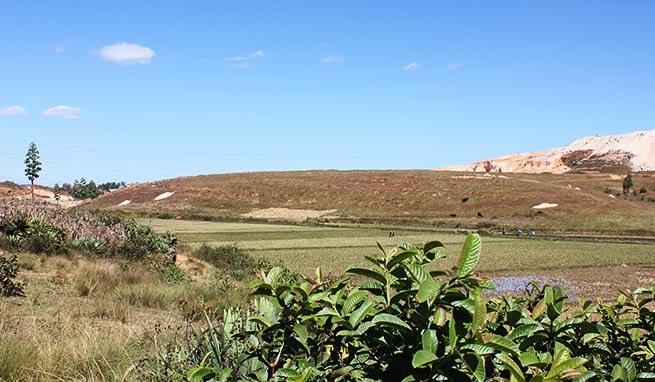 Amazonite Mine Ifasina - Sep 2018

Last year, Norcross completed construction of a road up the mountain to access the mine.
The mine can now be worked and accessed year-round. This includes light production during the November-March monsoon season. Housing and storage buildings were completed, and new mining equipment was implemented.
The 2018 production season started with a host of challenges. Obstacles included underground mining (beside a river), to several attacks from regional bandits. So, this 2018 production at the amazonite mine hasn't been easy. A new area (hole) was opened, and along with support of 25 mining staff, production finally got back to "slow but steady". The deposit is now secured with 2 permanent Gendarmes (Malagasy Military police), and NMG hired a full-time geologist, Ralison Andrianiaina (Andry), to manage the general mining strategy of this special quarry.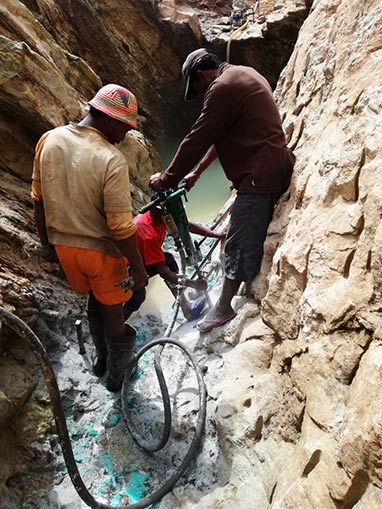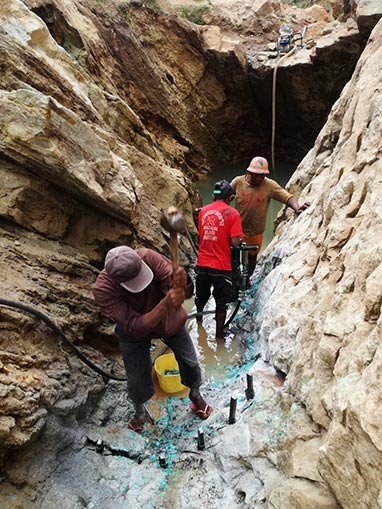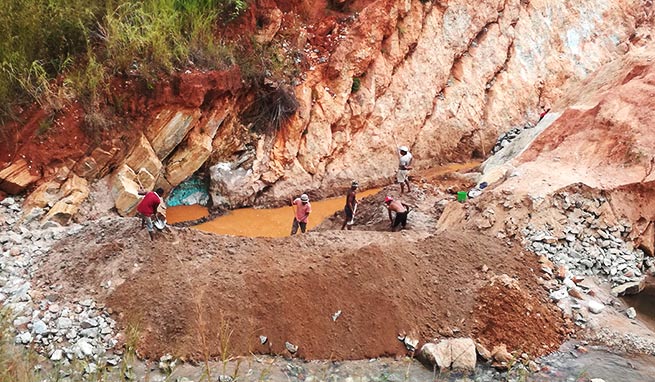 Second Gallery Location
Please come see us and view the showpieces displayed at our second gallery across the street from our current Tucson location. We have filled this gallery with gorgeous one-of-a-kind, museum-grade pieces, including our fabulous Labradorite bathtub!!
Archived News Updates on