Denver Gem Show 2023
---
Dear Client,
We are pleased to invite you to come see Norcross Madagascar at the Denver Gem and Mineral Show at the National Western Complex!

We will be bringing several semis full of products, including an expanded rough selection that includes all of our most popular stones in their beautiful natural rough state! We will also have several new products that we will be debuting at the show.

In addition to sales of the items we are bringing, we will also be taking orders for the products which are at our Tucson location both during and after the show.

And finally, don't miss our live sales each week. They are live streamed on our Facebook page each week on Tuesday, Thursday and Friday!

Please, click here to follow us on Facebook.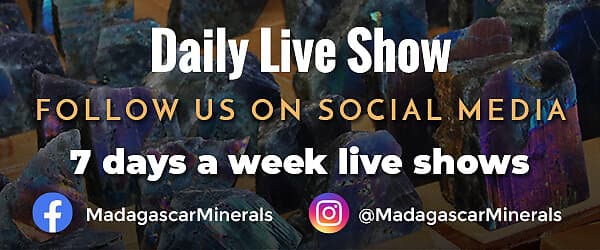 Flyer and Discount Coupon Below:

This year`s discount coupon will apply to purchases less than $500. The intention of the coupon is to attract new clients, and to offer a discount to those who buy a variety of products, yet spend less than $500. Larger wholesalers who have used our discount coupon in the past, will now become members of the Madagascar Minerals Club to enjoy even greater savings.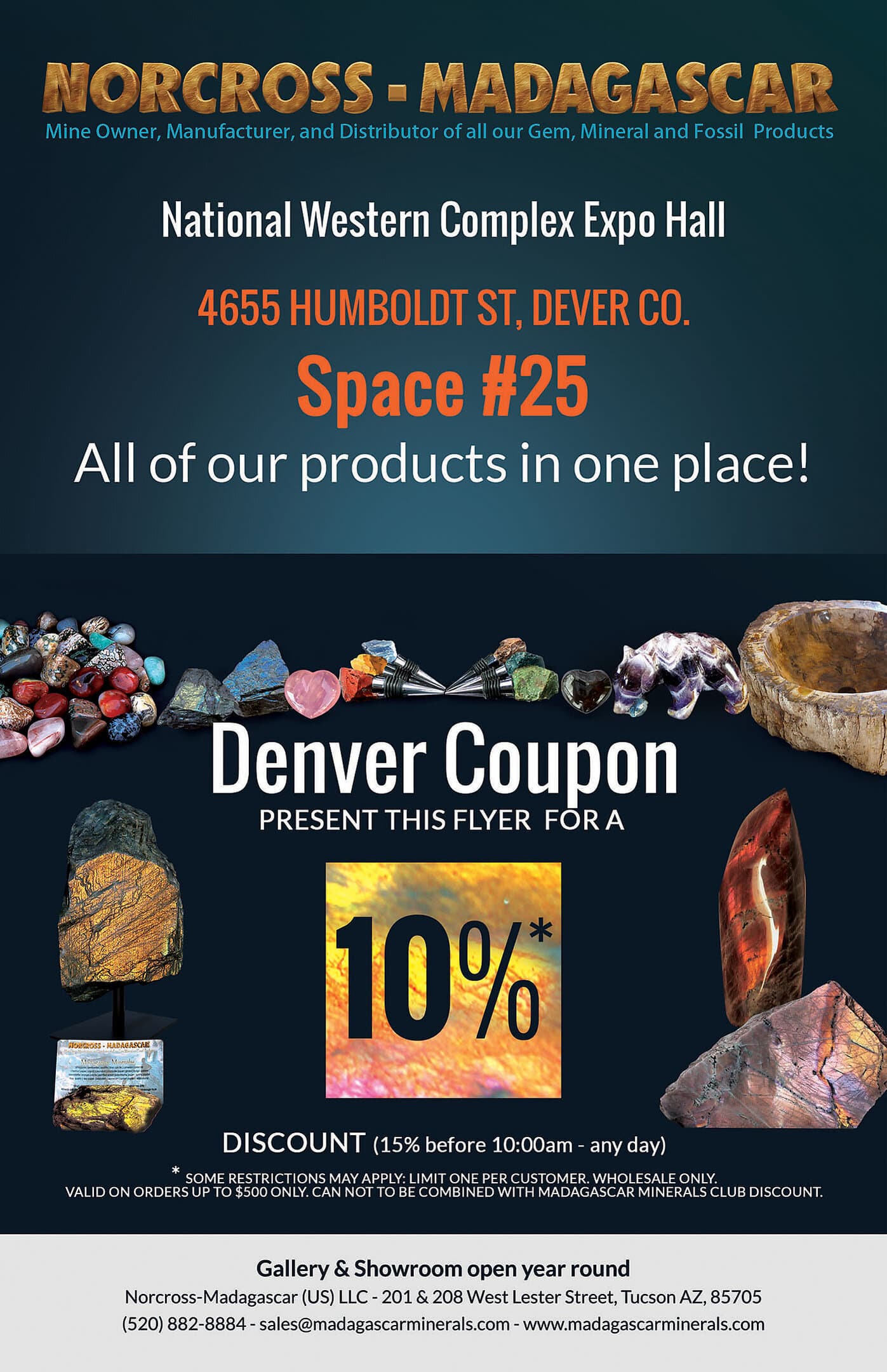 SHOW SPECIALS


Denver Gem & Mineral Show 2023: Guaranteed lowest pricing on Madagascar Material - Wholesale Only.
Call to reserve case specials now! (520) 882-8884.

Prices and specials may change without notice. Check this page on our website for most accurate pricing, and inventory.
This year we will be offering daily specials on some of our most popular products! Come see us and check out the specials!


ROUGH



We will beat any qualified price for wholesale purchases of rough. Material comes straight from a NMG owned deposit!
***We try to maintain 50 tons of rough on-hand in Tucson, while keeping a minimum of 20-100 tons on-hand of each stone at our factory in Madagascar ready-to-ship anytime.