Press Releases
Aug 2013 -
Gem Decor.
Factory new machinery upgrades: vessel sink production to 50 units per week.
Aug 2013 - Gem Surfaces new product line. Crown Molding.
Gem Surfaces is pleased to announce a new Crown Molding product line available in late 2014 to compliment the slabs that are currently used for countertops and flooring.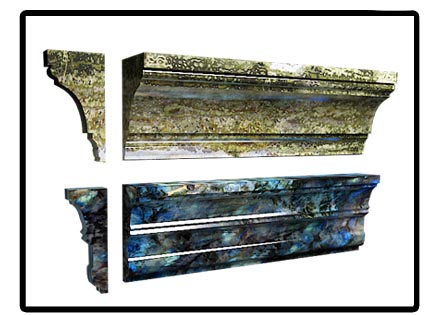 Aug 2013 - Gem Surfaces.

New factory established in Madagascar. Over the past year, Gem Surfaces has been testing equipment and technology to run production in Madagascar.
Since 2004, product was produced in the China factory for Gem Surfaces.
July 2013
Composite slabs - production
NMG plans to use waste block material to create composite slabs for construction industry used primarily for flooring and countertops.
June 2013.
Amazonite production has increased, although access to the remote pegmatite quarry is still the greatest challenge.
NMG has requested its investors supply a 30 ton excavator to help remove over-burden. Due to remote access, heavy earth moving equipment will be required, along with the construction a service road.
Pneumatic drills and blasting will be introduced in the interm.
It could take 2 years for the excavator to reach the mine site.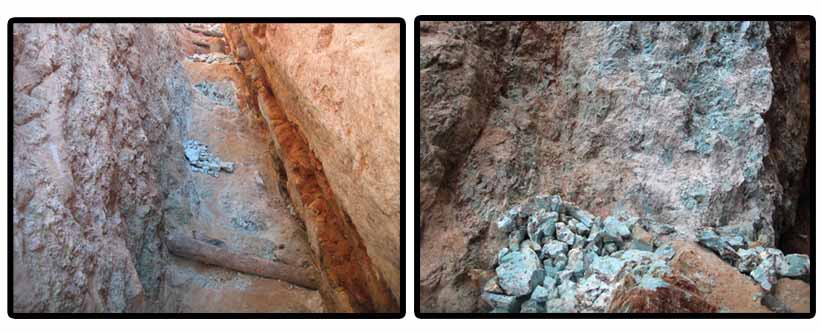 Graphite deposit
NMG research and exploration land holdings in the Ampanihy region have discovered promising graphite deposits.
June 2013 - Amazonite Quarry update - Beryl Rough - New Find !
A new bi-product product has become the primary focus of the Amazonite pegmatic quarry - beryl rough.
Beryl production has been underway for 3 months, and is currently estimated at 10 tons per month.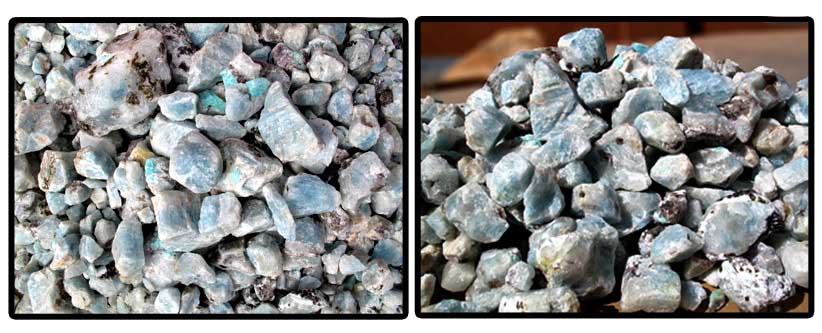 June 2013 - Labradorite - Peacock Blue Quarry Update:
3 years of block production at the NMG Labradorite Maniry Quarry has yielded 700 tons of gem rough "waste" material.
The exciting news. quality of the gemstone rough for Labradorite Peacock Blue, cabbing material and spectrolite faceting rough has gotten twice as good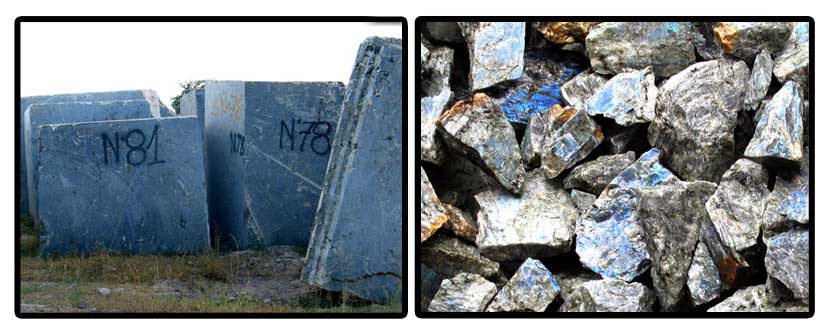 Jan 2013 - Madagascar news

- Still in revolution, violence increasing.
- US standpoint on the Crisis is affecting Malagasy's from being issued visas for the Tucson Gem and Mineral show.
Jan 2013 - Tucson upgrades
New larger warehouse structure to replace tent.
Our new warehouse allows us to double available Tucson inventory.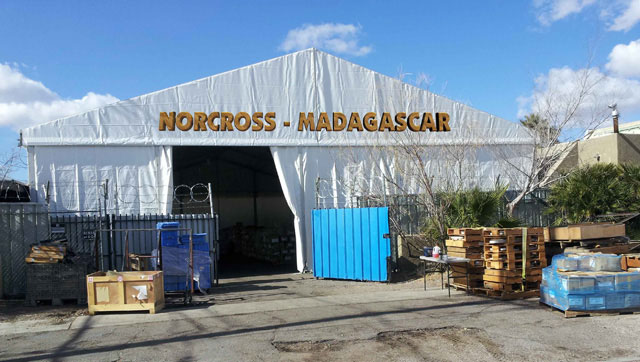 Jan 2013 - Peacock Blue Quarry Update

After the first year of production, worldwide marketing has begun at the largest trade shows in Italy and China.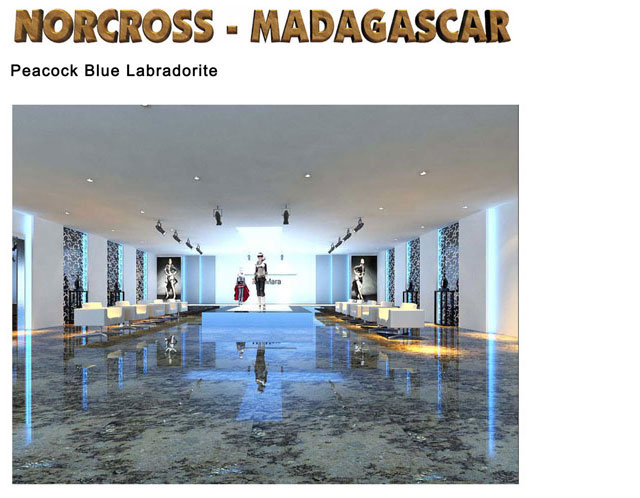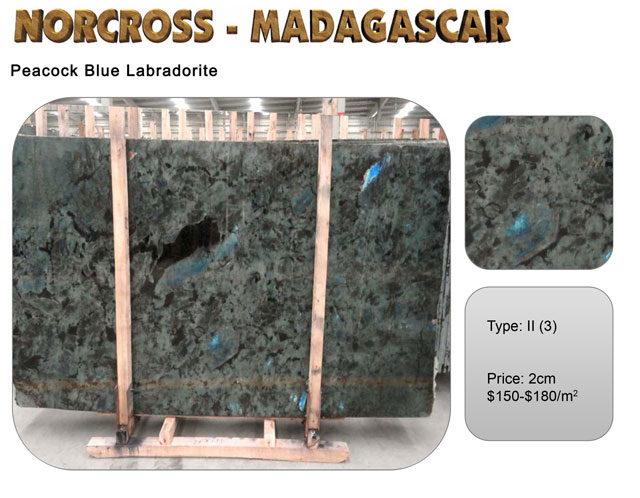 Jan 2013 - Madagascar factory upgrades focusing on automated machinery for high volume production

Within the next few years, NMG expect quadruple production though resource management and automation.
One of the key new areas of growth is in mass jewelry manufacturing. Another area of focus is granite block, slab and tile production.

Jan 2013 - Scottsdale Gallery Updates
Gem Surfaces® Scottsdale gallery manager Guy Paul has been nominated as a director on the board for the ASID (American Society of Interior Design) Arizona North Chapter.